Few industries have been more impacted by digital transformation in recent years than financial services. Traditional banks are now competing not only with each other, but also with digital native fintech start-ups. The global health crisis has forced institutions to deal with growing customer demands for digital services, while being called upon to help the country through a sudden financial crisis in 2020.
Today, technology is essential to delivering modern customer experiences, as banks, credit unions and other institutions strive to do more with artificial intelligence, data analytics and analytics. other emerging technologies.
To help keep track of these new solutions and trends, BizTech has put together a list of the top 30 financial services industry influencers – people and organizations you can follow to stay informed, inspired and ready to take your finance organization to the next level.
Click the banner below to unlock exclusive cloud content when you become an Insider.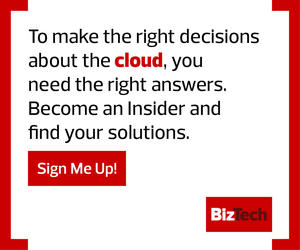 Accion is a global non-profit organization that seeks to build a financially inclusive world with access to economic opportunity and financial tools for all. His vision is to give people the financial tools they need to improve their lives.

Alex Konrad is editor-in-chief at Forbes covering venture capital and technology. He edits the annual Midas List, Cloud 100 and 30 Under 30 for Venture Capital.

Alex Lazarow is a venture capitalist with Cathay Innovation, a global fund that invests in North America, Europe, Asia and Africa. He teaches entrepreneurship at the Middlebury Institute of International Studies in Monterey and is a senior contributor for fintech for Forbes magazine.

American Banker's technology coverage runs the gamut from mobile payments to data privacy and partnerships between banks and financial technology companies (aka fintechs). Dating back to 1836, the news source has looked to the future with its extensive online coverage of digital banking and even a podcast for its audience of industry executives.

Founded as Bank Innovation in 2009, Bank Automation News is a seasoned explorer of financial services technology. With the belief that automation is a critical part of the future of financial services innovation, Bank Automation News provides insights and insights that guide industry professionals to better results.

BankThink is American Banker's destination for commentary and informed opinions on critical topics in financial services.
Bradley Leimer is the co-founder of Unconventional Ventures, a startup finance and advisory firm. He is also co-author of the book beyond good and co-host of the One Vision podcast, which interviews startup founders, investors, industry players, thought leaders and policy makers from across the innovation ecosystem. Leimer is a speaker, advisor and consultant in financial technology, project management, public relations and financial inclusion.

Best-selling speaker and author Brett King is the host of the highly rated podcast Breaking Banks. A self-proclaimed futurist, King founded the neobank Moven and serves as its executive chairman. His reach extended to the public sector as an advisor to the Obama administration on the future of the banking sector.

Cathie Wood is the founder, CEO and CIO of ARK Invest, a "thematic" investment firm focused solely on disruptive innovation. With over 40 years of experience identifying and investing in innovation, Wood provides its 1.5 million subscribers with regular updates on market trends and analysis.

If it's fintech related, Chris Gledhill talks about it. Whether it's a keynote, blog post or tweet, Gledhill constantly shares the latest news on how artificial intelligence, big data and emerging technologies are affecting the bank.

Chris Skinner, creator of The Finanser website, is a speaker and author of several bestselling books on digital banking and transformation. He is also a Global Ambassador for Innovate Finance, a non-profit representing the UK fintech community.

Pylarinou, an independent blockchain and fintech advisor, is among the leading voices in the field as she helps organizations navigate their digital transformation journeys. She is an international speaker who brings extensive Wall Street experience to the fintech conversation.

Fintech Insider, a podcast from 11:FS, is your one-stop-shop for all things fintech. The podcast offers in-depth interviews with the best and brightest in financial services to a global audience.

Fintech time describes itself as the world's first and only journal dedicated to fintech. The publication combines first-hand ideas, opinions and expertise with observational journalism to keep readers up to date with rapid changes in the industry. Tech coverage includes the latest in cybersecurity, artificial intelligence and the digital economy.

Helen Yu is a Fortune 500 advisor and award-winning author of Build your start-up. In 2019, Yu was named one of IBM's Top 10 Global Thought Leaders in Digital Transformation.

As a speaker, publisher, and one of the minds behind The Financial Brand, Jim Marous is at the forefront of finance technology and a thought leader in fintech, banking, and finance. digital transformation. He is also the host of the Banking Transformed podcast.

Jo Ann Barefoot is CEO of the Alliance for Innovative Regulation, which strives to transform financial regulation from a manual, analog design to a digital-native approach.

Mary Ann Azevedo is a senior reporter at TechCrunch and co-host of the Equity podcast, which strives to unpack the numbers and nuances behind the worlds of business, technology and venture capital.

Mike Quindazzi is Managing Director and Leader of US Digital Alliances for PwC. As a public speaker, he covers global megatrends shaping the future paths of business and society.

Senior technology editor at American Banker, Penny Crosman has become one of the industry's most influential thought leaders.

Penny Lee is CEO of the Financial Technology Association, which champions the transformative role of fintech for American consumers, businesses, and the economy.

Ron Shevlin is Director of Research for financial services advisory firm Cornerstone Advisors and author of Smarter bankwhich examines how legacy institutions can "grow and thrive in the new world of banking".

Ronald van Loon is the CEO of Intelligent World, a live, on-demand video content portal where executives and technology experts can come together to share ideas and educate target audiences on the latest technology trends, developments and processes shaping a digital business world. .

CTO and professor of fintech, Sally Eaves lets her diversity of experiences influence her holistic approach to financial services. Eaves is a member of the Forbes Technology Council and an award-winning international speaker and author.

International speaker Scarlett Sieber, former CIO, brings a wealth of experience to the fintech conversation. She is the editor of Money20/20, the leading innovation event in the payments and financial services industry.

Shamir Karkal is co-founder and CEO of Sila, a fintech software platform that provides payment infrastructure as a service. A veteran of the sector, Karkal also co-founded Simple, presented as the first American neobank, in 2009.

Steve McLaughlin left his role as a senior investment banker at Goldman Sachs' fintech group to launch FT Partners, where he is CEO and managing partner. The firm markets itself as the only investment bank focused on the fintech sector.
Syed Bukhari is a digital transformation leader, product manager, and chief experience officer-level technology executive who specializes in effective storytelling, design-driven transformation, and culture change.

The Paypers is the leading independent source of news and analysis for professionals in the global payments, fintech and commerce community.

Theodora (Theo) Lau is a speaker, writer, advisor, and founder of Unconventional Ventures, which focuses on growing an ecosystem of financial institutions, corporations, startups, entrepreneurs, venture capitalists, and entrepreneurs. accelerators to better address unmet consumer needs, with a focus on women and minority founders.
Discover BusinessTechnology's Financial Services IT influencers and blogs of 2020, check out our list here.