Women-owned SMEs represent 30% to 37% of all SMEs in emerging markets. As these companies have unmet financial needs, Debbie WatkinsCEO of Lucyexplains why helping women entrepreneurs succeed can have a bigger impact at every level.
Let's start with a simple fact.
Banks are generally designed on a one-size-fits-all basis – essentially their attitude to offering you a product is 'this is what we got – take it or leave it'. And usually you take it because there's nothing else.
What does this mean in the real world?
It does not mean that people use financial services less – because the need is still there. Instead, it actually leads them to turn to informal and/or illegal financial services to fill the void. It is not uncommon for people to borrow from loan sharks to repay their bank loans, for example, because the repayment schedule for bank loans does not match their business cash flow and therefore sometimes they have a shortage. They don't want to be blacklisted and therefore pay two batches of interest – and this could have been avoided if the bank had understood their cash flow and structured loan repayments accordingly.
This "needs gap" also applies to savings. Why do people save money in jars? Because putting money aside in different places for different purposes helps them save for specific goals. Unfortunately, banks usually make it very difficult to open multiple accounts and charge them a fee if they don't maintain a minimum balance in each, making it difficult and inconvenient to access their money when they do. need. Net result: instead of the bank getting all of its money, it gets maybe 25%. Instead of the client having a safe and temptation-free place for them to keep ALL of their money, they keep 75% of it in an envelope under the mattress. Lose/lose.
The fact is that a bank will not convince or enable people to change their behavior if it does not solve the problems that these people face. So when we decided to make Lucy, we started by looking at who the banks really weren't serving well, and then we really tried to understand them and understand their needs.
Changing the "one size fits all" mindset
We have seen that entrepreneurs are the engine of any economy. Around the world, at all socio-economic levels, micro and small enterprises are a key driver of economic growth. More into the 'new normal' – small business registrations increased by 32% worldwide in 2020. And women entrepreneurs have been shown to generate higher incomes, create more jobs and use their profits more wisely. Helping women entrepreneurs succeed has greater impact at every level.
It's actually a very simple equation. XX=2X. For every dollar in funding, startups founded by women generate 78%and spend 90% of their income on their families. More than double the average. To quote Melinda Gates, "When money flows into women's hands, everything changes."
Empowering and enabling women to start and grow their own business makes sense for everyone. Women and men.
There are 45 million female microentrepreneurs in Southeast Asia alone. Yet 70% of women-owned MSEs have little or no access to financial services. One size really is one size – but one-size-fits-all services are usually all most women are offered, if at all. I've personally worked in over 35 countries, from South Africa to Pakistan to Vietnam, and found that traditional financial institutions often don't understand or respond to the real needs of women entrepreneurs. Which is a wasted opportunity for the world.
Giving women a louder voice
And so, at Lucy's, we decided to do something about it. Lucy was designed from the ground up to provide women entrepreneurs with the tools they need to take control of their financial future, realize their potential, grow and thrive.
Whether helping foreign domestic workers save and start their first business in their home country, helping home-based entrepreneurs get started after a career break, owners of small and micro- businesses to run and grow their business effectively, or to enable successful women to invest in other women.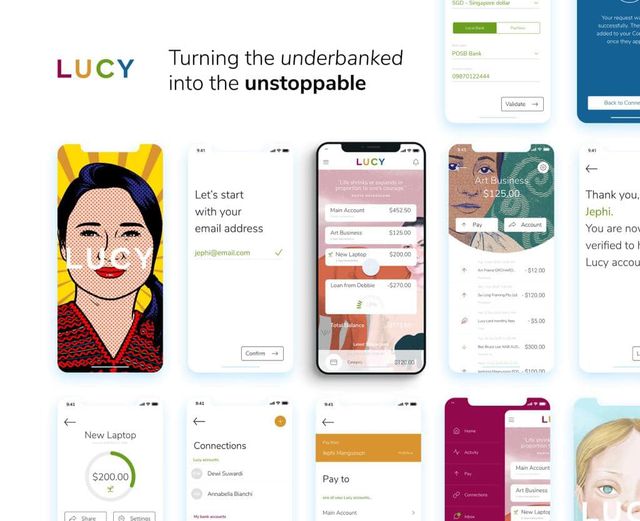 We recognized that entrepreneurship is stressful, scary and lonely, especially if you are a woman. Success depends on many different factors, and most entrepreneurs don't have convenient, affordable access to everything they need. Therefore, we decided to solve this problem with an integrated suite of holistic services that are delivered seamlessly through our app.
Our approach at Lucy has been to start with the customer; understand their pains and aspirations; and work from there. The result is that, by not being that one solution, we avoid being the one solution that I talked about earlier.
We started in Singapore and will expand into Southeast Asia and then beyond. We leverage our experience in customer-centric product design and smart use of technology to make it truly personal. Our next step is to add business and community building tools and bring Lucy to other countries.
Our technology platform is API driven from the back end and was built from the ground up to allow us to be a front-end relationship manager for a range of financial institutions, serving customers they don't understand. or do not want to serve. , while giving them the benefit of a consolidated balance sheet and digital reach.
More and more women are starting their own businesses – initially driven by necessity due to pandemic-induced cutbacks, now increasingly by choice as part of the "Great Resignation". Providing them with the support they need to succeed has enormous potential to catalyze large-scale economic growth.
About Debbie Watkins

Debbie Watkins has over 20 years of experience in technology for finance, mobile products and services, and business and strategy consulting. Working in over 35 countries, she has led customer-centric market research and product development assignments; supported clients in assessing and implementing technology platform needs; managed multi-million dollar projects in Asia and Africa; and built multidisciplinary and multicultural teams in a number of countries.
About Lucia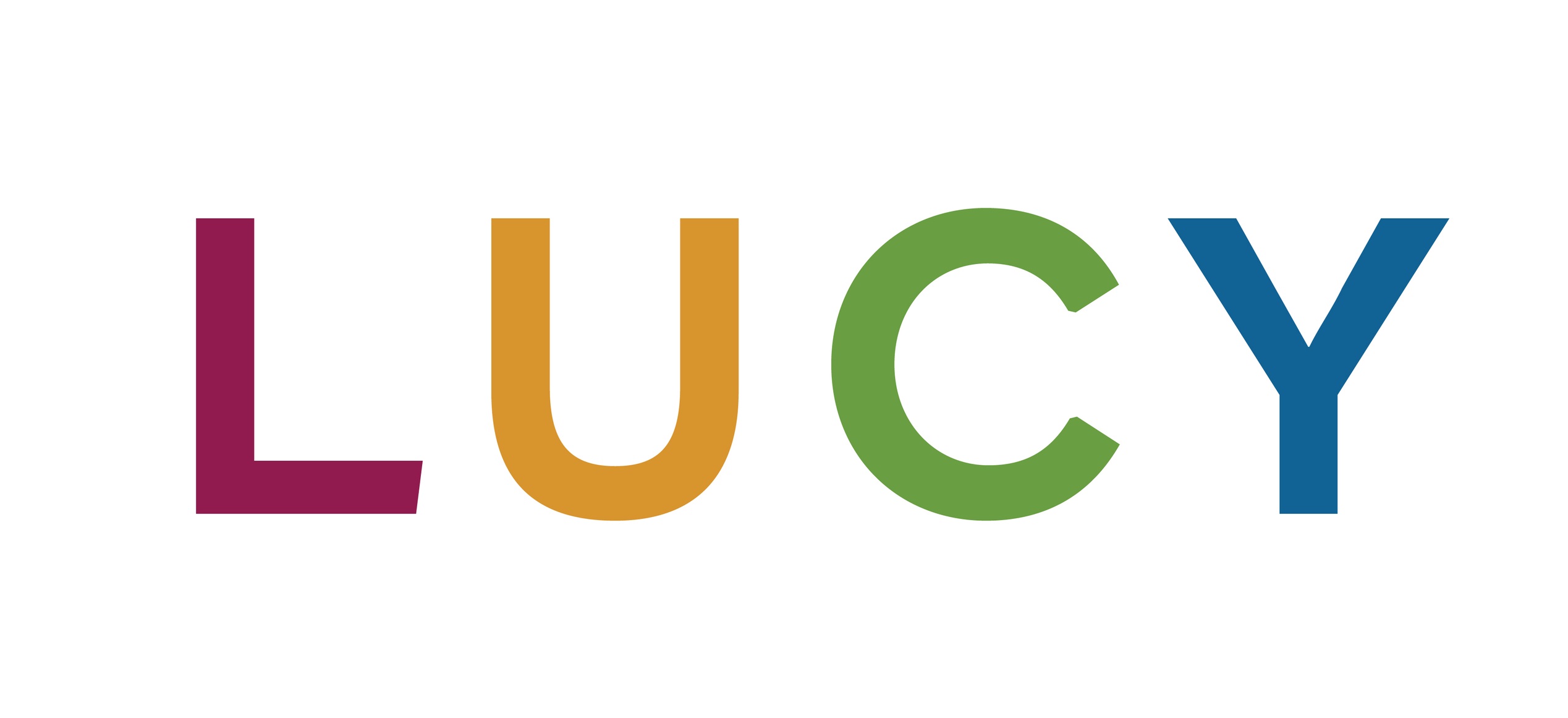 Lucy is a neobank designed to empower women of all backgrounds by providing them with the financial services and business building tools they need to take control of their financial future, grow, prosper and shine. Lucy was launched in Singapore at the end of 2021.