Big data primarily influences investment management via return forecasts, volatility forecasts, market valuations and excess trading volumes.
The buzz around big data and its success stories have boosted the credibility of the technology enough that asset managers are considering big data in investing as an effective technique to manage their portfolios.
What is investment management?
Investment management refers to the management of financial assets and other investments, not just the buying and selling of them. Management includes designing a short- or long-term strategy for acquiring and disposing of portfolio assets. It may also include banking, budgetary and tax services and rights.
Big Data in Investment Management
The financial industry, once skeptical of the use of technology to manage money, has now realized that big data analysis is more than just "educated guesses". The decisions prescribed by big data analytics are a mix of mathematical and statistical models designed to predict the most likely future trends. Such insights into upcoming market developments are of immense value to asset managers who are now exploring the viability of big data in investing. Moreover, in this article, we analyze the role that big data will play in investment management and the prospects of big data in investment.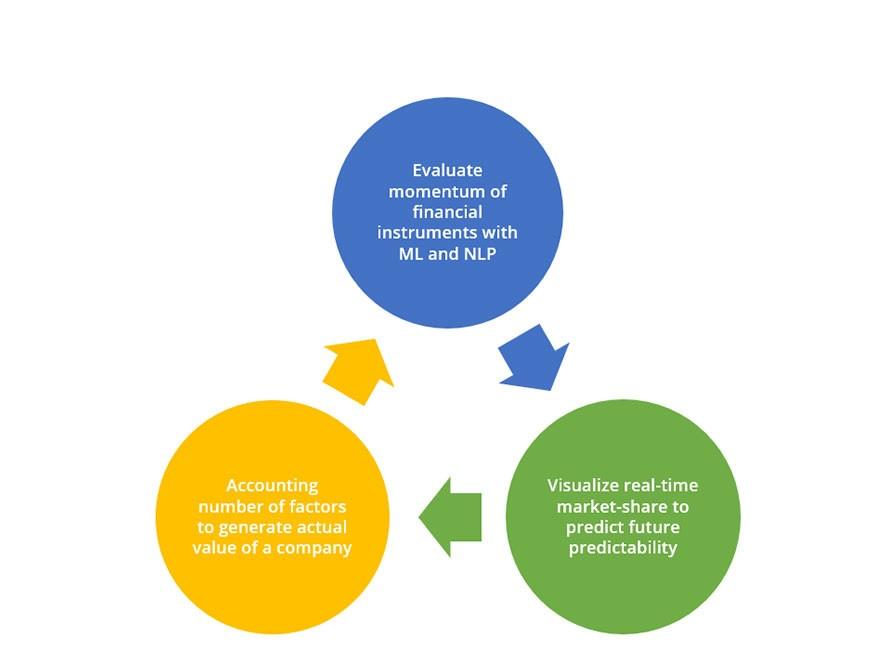 1. Analyze momentum
Big data tools can be designed to assess the momentum of a financial instrument based on factors that are difficult for conventional analysis to take into account. Much of the highly complex data, such as email data, meeting notes, social media sentiment, and proprietary web content, carries immense weight in determining stock price dynamics. Using machine learning and natural language processing applications, we can create structured datasets from complex data. Big data analysis can then generate valuable insights from structured data and volatile market variables to predict price movements.
2. Valuation of value
Today's analysts are aware of the fact that the valuation of a company does not only depend on its figures and financial statements. Environmental, business and social factors have an increasing influence on company valuation. Big data techniques can take into account large datasets from social media, news and events, and political factors when calculating the company's valuation. These techniques could present the valuation of the company in real time, based on the dynamic volatility of the source data. These valuation numbers can then be mapped to highlight profitable investment opportunities.
3. Calculate profitability
As e-commerce grows, web traffic becomes an important measure of market share. More and more businesses are increasing their business reach by moving business transactions online, either through an independent portal or through a common payment gateway. Big data techniques can be used to more effectively analyze factors like web traffic and help get accurate real-time market share visualizations. These models predict future revenue patterns of a business and thus can suggest profitable investments.
How Financial Services Organizations Leverage Big Data in Investing
Industry-leading investment firms, such as Goldman Sachs, have recognized that big data can play a role in investing. They are now looking for data sources that can provide them with reliable information on markets around the world. Goldman Sachs asset managers leverage big data techniques to gain an intellectual edge in emerging markets without having to employ local analysts in different countries. However, despite using algorithms to analyze the markets, Goldman Sachs does not let computers pull the trade on their own. Portfolio managers always take information about big data applications as prescriptions and then determine the profitability of an investment advice based on their own experience and knowledge of the market.
Conclusion
In conclusion, big data in investing is being adopted as a predictive tool to help asset managers make smarter decisions than before.
However, soon we can expect some funds to rely entirely on big data recommendations.
It will be interesting to see how these funds perform in the market and what effect they will have on the market.